They're the pets / attack dogs of the Mind Flayers, those Lovecraft-looking squid faces. It's funny 'cause Mind Flayers like to eat brains.
Their gimmick is that they can shrink down and crawl into your skull to take you over.
They're more independent in Pathfinder, since Mind Flayers are one of those critters not part of the OGL (like Beholders), and Paizo was too lazy to go the typical retro-clone route of just renaming them, so they had various other critters take over the role of Mind Flayers as evil, non-human masterminds (mostly Intellect Devourers and Aboleth*).
*) three-eyed asshole fish who are old as shit and love to enslave people by making them unable to breathe air so they have to work in their little underwater kingdoms.
Though who knows if they are still allowed to be always evil slavers in Current Year.
EDIT: So that druid chick from the D&D trailer who can wildshape into an owlbear is apparently a Tiefling. Because she has tiny little horns you probably won't even realize are there most of the time.
Note that
actual
Tieflings have spent the last two editions having a tail, much larger horns that start at the
forehead
and non-human skin tones and eyes.
I guess they figured she was already exotic enough by virtue of being a ginger in a Current Year movie production.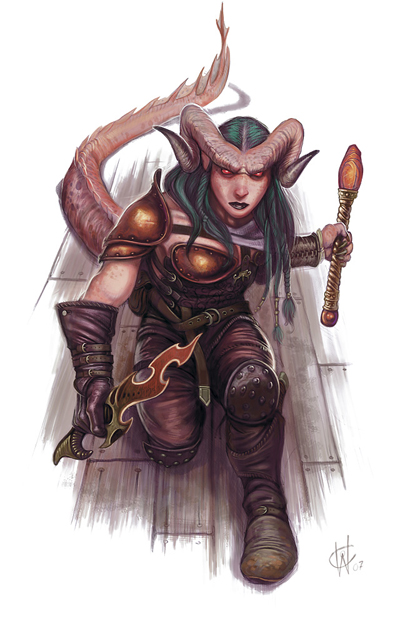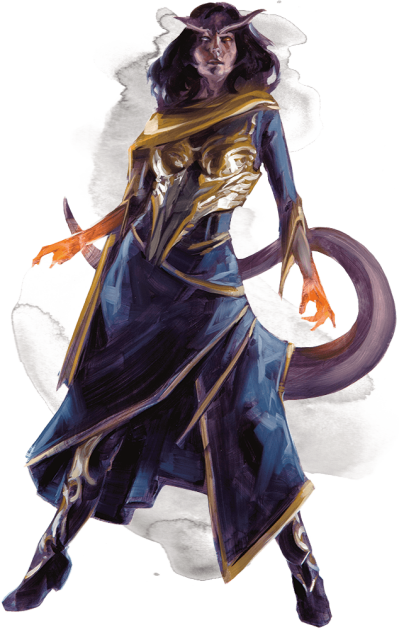 (She admittedly looks closer to what Tieflings
can
look like in 2e and 3e where they were more subtle and varied in appearance, but why base Tieflings on those older editions which WotC keeps insisting are "problematic"? They probably just wanted to save some cash.)
I guess a movie version of a Dragonborn (aka dragondudes because lizardmen are apparently too lame) would just have funky-looking eyebrows.