Guest
So many secondhand game stores to loot!
---
Guest
---
Supreme Shitposter
Posts: 15351
Joined: Sat Mar 25, 2017 11:15 pm
Location: In spoony's rape dungeon
Guest wrote:

↑

Tue Feb 23, 2021 3:18 am

So many secondhand game stores to loot!
I wish, ever since they reopened they have made sure there prices are matching ebay. You can no longer find good deals anymore but whatever, hoping garage sales and flea markets are good this year.
---
Eternal Shitposter
Posts: 33866
Joined: Sat Mar 25, 2017 1:36 pm
Bro, those killer icicles!
Psalm 137:9
---
Supreme Shitposter
Posts: 30966
Joined: Sat Mar 25, 2017 3:33 pm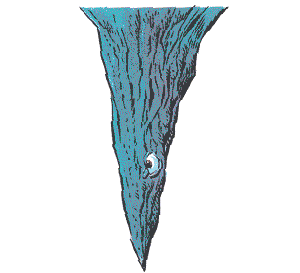 "I fucking
dare
you to go outside, Noah..."
Autism attracts more autism. Sooner or later, an internet nobody will attract the exact kind of fans - and detractors - he deserves.
-Yours Truly

4 wikia: static -> vignette
---
Guest
Looks like I might be got, boys. Apparently anyone who doesn't have a fixed-rate contract with the power company is going to see their price jump from 17 cents a kilowatt to as high as $10 per kilowatt. This started last week before the winter storm knocked everything out and the power company didn't tell anyone until now. One guy unplugged everything but his fridge and discovered it cost $80 a day. And if you had a fixed rate before, it annually switches to a "flexible" rate without telling you.

I'm on candles right now until I find out what the damage is. Since my online account is new I won't know until tomorrow.

Hopefully an old @spoonyone vid can get me through this (literal) dark time.

#PoorNotRich
---
Eternal Shitposter
Posts: 33866
Joined: Sat Mar 25, 2017 1:36 pm
What? How does something like that even happen? Can't you switch provider or something? Surely they can not just charge insane sums out of nowhere.
Psalm 137:9
---
Guest
https://www.houstonpublicmedia.org/arti ... city-bill/
That's because if a customer doesn't actively renew their fixed-rate contract — or switch to a new provider at the end of that contract — they are often automatically placed on a variable-rate plan, Bridges said. That means some Texans may not even know their prices aren't locked in.
When the wholesale price of electricity goes up, it impacts retail electricity providers, especially if they haven't planned for a spike in wholesale prices. During last week's storm, record demand along with a directive from the Public Utilities Commission pushed the wholesale price of electricity up to $9 per kWh.

On average in Texas it's less than 10 cents per kWh, according to the U.S. Energy Information Association
"We unplugged everything but the refrigerator and the freezer," Fletes said. He was able to monitor the electricity situation at his house from a phone app, "and we noticed that there was a little uptick in our usage on Wednesday when we were out of our apartment. And because, you know, the prices are still averaging around $6-8 (per kWh), at that time we got charged, I think it was like 80-something dollars."
Some customers on Facebook complained of electricity charges exceeding $2,000 for the week of the storm
.
tl;dr - Electricity providers are modern day gangsters
---
Guest
Nuclear power only costs .7 an isotope.

But one little meltdown in Russia and everybody's afraid of it.
---
Eternal Shitposter
Posts: 33866
Joined: Sat Mar 25, 2017 1:36 pm
The Ukraine.
How does that price spike make any sense? Providers buy electricity upfront at a fixed price. Current supply-demand shouldn't affect this.

Not to mention that to speak of supply and demand in this case is nonsensical in the first place. Shit broke, you're insured. That's banana republic kinda bullshit.
In Europe you could slam them in court for price hiking.
Psalm 137:9
---
Who is online
Users browsing this forum: No registered users and 5 guests