Here's one chart to indicate the local price level of alcoholic beverages in different restaurants:
(olut = beer, lonkero =
long drink
, siideri = cider, kahvi-kuppi = cup of coffee)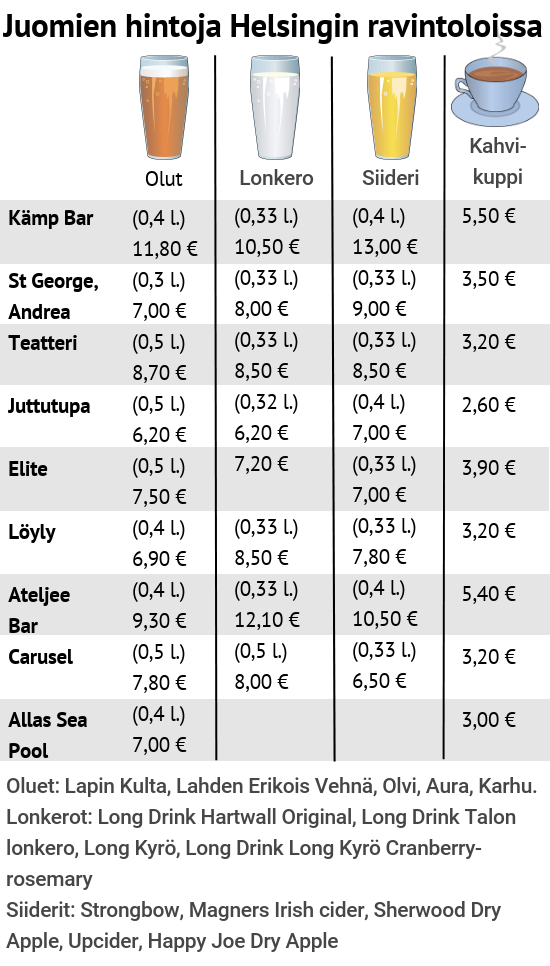 Kugelfisch

wrote:

↑

Sun Sep 30, 2018 12:55 pm

Not just alcohol.
Hey, those rapefugees aren't raping for free here, it costs moolah to provide a free life for our honorary citizens. Consider also how many millions our gov's need to invest in hate speech prevention, we so need these high-ass taxes, man.