Joe Roscoe
I wonder if people who found Blackface offensive would be considered SJWs

http://i.huffpost.com/gen/3996048/image ... cebook.jpg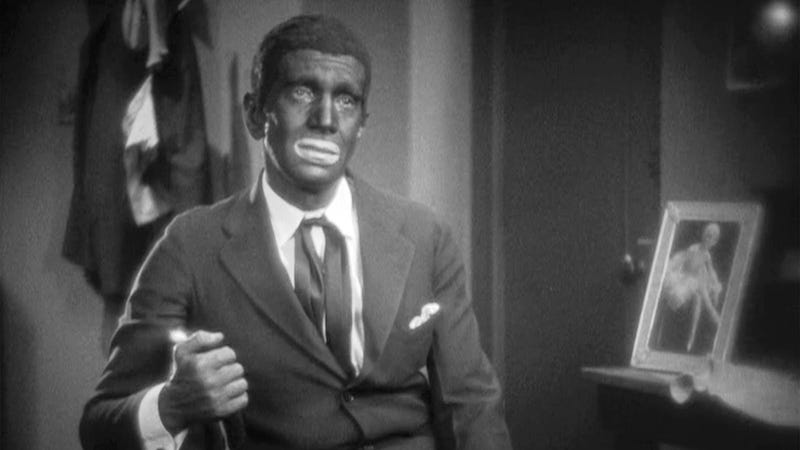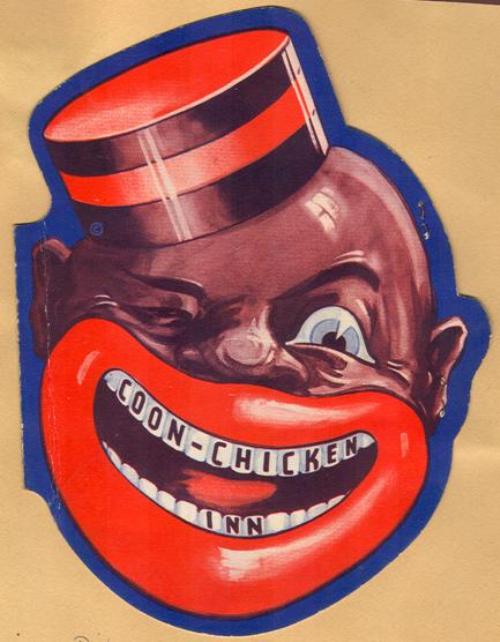 ---
Posts: 2880
Joined: Sat Mar 25, 2017 2:58 pm
Location: W. WA, USA
Back in the day when everyone was lapping up that shit? Yeah, probably.
CURRENTLY BLOCKED BY: Nostalgia Chick, Todd in the Shadows, JesuOtaku, Linkara
---
Posts: 3127
Joined: Sun Mar 26, 2017 1:06 am
Yes, and far worse now than ever.

In fact I doubt a film like Tropic Thunder would even be made today.
---
Supreme Shitposter
Posts: 15166
Joined: Sat Mar 25, 2017 1:36 pm
I doubt RDJ would take up that role anymore. It would interfere with his virtue signaling.
---
Posts: 2880
Joined: Sat Mar 25, 2017 2:58 pm
Location: W. WA, USA
It's pretty ridiculous how far we've taken the admonishment of blackface.
Any time a white person wears brown-looking makeup, even someone dressing up for Halloween, it is labeled racist.

That seems to me to be totally different from the literal blackface minstrel shows a century ago, where those guys really were mocking blacks.
CURRENTLY BLOCKED BY: Nostalgia Chick, Todd in the Shadows, JesuOtaku, Linkara
---
Supreme Shitposter
Posts: 12806
Joined: Sat Mar 25, 2017 3:33 pm
Has there ever been a blaxploitation film with whiteface? That'd sound like an appropriate countermeasure.
Autism attracts more autism. Sooner or later, an internet nobody will attract the exact kind of fans - and detractors - he deserves.
-Yours Truly

Cucked in the name of Soy, Ye not complicit.
---
Supreme Shitposter
Posts: 15166
Joined: Sat Mar 25, 2017 1:36 pm
Not exactly blaxsploitation but there was White Chicks or whatever that movies name is.
---
And there have been sketched where they have done it too. I think Dave Chappel did it and I remember some Nelly video from way back that did it too.

Shame people are sensitive now, Aussie comedian Chris Lilley has shows where he plays a lot of characters, including an Asian guy and multiple women, teenage boys, a high school chick which he was most famous for and one time he played a black guy. I was worried at first but the thing with him is that he can pull it off and I eventually ignored it. If he did that now, the show would be thrown off the air.

And that show was in 2011 (Angry Boys). With Trump and nationalism in vogue though, times are changing.
No citizen has a right to be an amateur in the matter of physical training...what a disgrace it is for a man to grow old without ever seeing the beauty and strength of which his body is capable.
- Socrates
---
I actually think it's hilarious when someone who isn't white dresses up like a white person and makes fun of me and all of my white friends. Never understood why people get so mad. It's the kahntent they're presenting that they need to be paying attention to.

Old black face where they just mocked blacks? Yeah. Okay, I get it. That's bad. I don't like it either.
Black face in this day and age where you just have someone who isn't black making jokes to poke fun at stereotypes that blacks are known for, but without the intention of just, "nigs r dum nah mean, homie?" Get over it.
---
Posts: 9875
Joined: Sat Mar 25, 2017 9:25 pm
Looking at actual blackface just makes the comparison even more ludicrous between legit blackface and the dumb shit people get buttblasted about nowadays. "Oh, somebody wore some makeup that made their skin look a bit darker for their halloween costume, let's get them fired from their job for being racist!" as opposed to real blackface, and shitting on black people in general by always writing their characters (in movies) to be sub-single-digit-IQ actual retards fit only to be slaves for the superior race. Those Charlie Chan movies had some pretty hilarious(ly offensive if you are black) examples of "yes massa" shitting on black people.
---
Who is online
Users browsing this forum: Google [Bot] and 1 guest