Supreme Shitposter
Posts: 9425
Joined: Sat Mar 25, 2017 11:15 pm
Location: In spoony's rape dungeon
Wargroove has a tranny protagonist.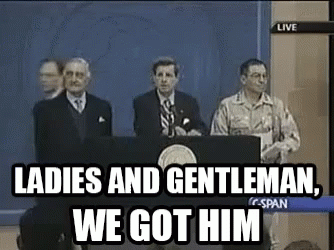 "Dude, 5 moves, I'm sitting on your arm until it's snapping. But to each their own."
---
Supreme Shitposter
Posts: 3805
Joined: Sun Mar 26, 2017 1:06 am
---
Supreme Gentleman
Posts: 19965
Joined: Sat Mar 25, 2017 1:36 pm
Well, I stopped playing last time there was an update for it, years ago, so I might as well go for it again when this one hits. I never played it for long so what better time to check out than now, right?
AdorableOtter

wrote:

↑

Wed Jan 30, 2019 4:13 pm

It's another roguelike but I think you can do similar or more insane stuff in

IVAN

.
You don't do funny shit in IVAN, IVAN does things to you. It's likely the most deceptive RL around. The fine folk at roguebasin may claim it's easy to get into, and they'd be correct, but that only lulls you into a false sense of security. You'll get your shit pushed in very quickly, very hard. You lose limbs so quickly it's not even funny.
AdorableOtter

wrote:

↑

Wed Jan 30, 2019 4:13 pm

Btw, I like Infra Aracana because it feels there is no padding/filler/grinding contents, quite short (alledgely beatable in 1~2 hours) and the atmosphere is really good. But this game is INSANELY HARD, feels beatable for some reason but still rather extreme difficulty imo. You have to reach the 30th floor but my best record is 12 or something. It's more like a honorable mention rather than a best ever actually. Be warned.
I'll keep that in mind. Still, anything Lovecraft is immediately intriguing.
Guest wrote:

↑

Fri Feb 01, 2019 3:59 pm

Ya'll fucks made me buy Caves of Qud. It's pretty sweet so far once you start to not suck.
I find it very easy to get into, really. It's also very easy to think your character is much better than it is, though. Don't be fooled by the game telling you that some enemy is "average" difficulty when it's some pink motherfucker. You'll faceroll Snapjaws right away but my club character found death at the hands of a named, pink one in a Snapjaw fort. She'd have been average if I had been able to hit the cunt, maybe. As it stood, I hit her every 15th round at best. I disengaged much too late and paid for it.
Seriously, treat every single fuck that's new to you as highly dangerous.
A little tip: If you're starting in Joppa, going for the wire quest is often the easier option. Just give the dude grenades or whatever you find in the chests, it's easily worth the level up and the quest unless it's a rifle.
If you go to Red Rock, you can actually continue underground by following the river. It should lead you south and eventually you'll find stairs upwards and you can make your way back up to Joppa all the way from level 5.
Be aware that there can be some dangerous shit on the way back. That's why it's better to do the wire quest before it because you'll have an easier time travelling from Red Rock underground back to Joppa that way and the loot you'll find along the way plus the XP is usually worth it.
Just make sure to actually stick to the river. If you veer off to the sides you can easily get lost as the number of screens per square seems to be random.
Just a quick update. As said above, I got my club character killed by my own fault. Found an amazing club underground on my way back to Joppa and got overconfident. Being a big, strong club guy that fucking smashes cunts 15 tiles away into the nearest wall (right the fuck
into
it, destroying the wall tile they hit, sometimes several tiles into the wall if they are close to it, dealing insane damage and guaranteed stun) is hilarious. The fun stops when some swift and agile enemy just dodges all your shit.
Anyway, several short-lived characters on, I'm now playing a mutant with the unstable genome, giving me a new mutation every three levels with three random ones to chose from.
I went with an Apostle and high Ego, low Strength, good Willpower and mediocre everything else.
Mutations at creation were Carapace for a zero weight armour.
Light Manipulation for light and shooting lasers.
Sunder Minds for mind flaying dudes.
Brittle Bones as a negative because being hurt more by clubs doesn't matter that much with high armour from Carapace and because I don't intend fuckers coming near me anyway.
And the one point left on Sense Psychic because you can't get many good things for a single point and I heard that if you're good at mental mutations you'll have jealous psychics show up more frequently.
I'm only level 5 right now. So why tell you this when I may just die soon? Well, an Apostle can convince mobs to fight for them. I recruited a dragonfly initially, which helped me out killing crocs. I then found a ruin with gun turrets guarding a chest. They were mega easy but gave 375XP each, which is just plain absurd. Got my dragonfly killed but levelled up, chose Force Wall from the three random choices.
I convinced a goat to fight for me. He's fucking awesome. He levelled up four times already and just fucks the shit out of the Snapjaws in Red Rock. I found out you can name it either anything you want, something from your character's culture or something from it's culture. I chose the latter. I've also just found something ridiculous.
Right now, I'm a thick-shelled, light-emitting, mind-flaying, laser-shooting, force wall-casting Apostle mutant, chilling at a camp fire with my goat buddy called Dalb while I'm wearing a portable beehive on my back that's producing 1 dram of honey every 2000 turns.
I just thought that's hilarious to contemplate.
---
Supreme Gentleman
Posts: 19965
Joined: Sat Mar 25, 2017 1:36 pm
---
Posts: 962
Joined: Fri Oct 27, 2017 9:32 pm
Location: Banana Islands, Butthort Street 666
Contact:
Holy fuck, am I glad I'm playing shit like Rezel Cross, a nip RPG about toxic masculinity and healthy hetero relationships, especially with the enemy women who are krautaboos and blonde.

Current year-10 games are the best.
Assiman wrote:You know who else is never wrong? Ban.
poonoo wrote:You just got ban'd!
---
Supreme Gentleman
Posts: 19965
Joined: Sat Mar 25, 2017 1:36 pm
ban, my fucking nigger, where the hell have you been? Glad to see you're still around, buddy!
---
Supreme Shitposter
Posts: 16229
Joined: Sat Mar 25, 2017 3:33 pm
Also *white*, of fucking course.
Autism attracts more autism. Sooner or later, an internet nobody will attract the exact kind of fans - and detractors - he deserves.
-Yours Truly

Cucked in the name of Soy, Ye not complicit.
---
Guest
I died a lot trying to complete the redrock quest before I figured out there was more to do in Joppa. My own damn fault tho, should've explored more.

Now I completed both the Wire and Redrock quests and am level 6. Don't have much special abilities or mutations yet, save for the regeneration one which is pretty handy and the fact my guy has 4 arms and can deal out massive damage with the right proficiency skills.

Wonder how far I'll get now before I bite the spacedust :p
---
Supreme Gentleman
Posts: 19965
Joined: Sat Mar 25, 2017 1:36 pm
If you've got some location from reading an inscription on an item (always look at all engraved or painted items) or from looking at a satue, it could be worth it to go there.
Stay away from the jungle for now because the goatmen will fuck your shit until level 12. Wandering the salt desert can be dangerous as well due to Dawngliders.
I got some random ruins location from some item about a historic site of a scribe. It was filled to the brim with notes and books. I traded them in at the Six Day Stilt for experience and I'm sitting pretty for now. I think I'm going to roam the salt desert for a while because the Dawngliders still yield pretty good XP for me.

I've got tons of stuff but can't find a trader that has some really good things. I've pretty much got unlimited funds because I've found three cider weeps, a wine weep and even a lava weep.
---
Guest
Yeah, about those goatmen

I went on an adventure venturing north east, traveled by the world map a bit until my character got lost and fell headfirst into a huge tribe of the fuckers. I set about on a sprint and used the space-time vortex to teleport as many of the fuckers far far away, but I got relentlessly hounded by a pink coloured named mob.
RIP my level 10 four-armed stab-master arconaut

---
Who is online
Users browsing this forum: No registered users and 1 guest