https://www.oneangrygamer.net/2020/04/l ... lt-miners/
It's fucking The Last Jedi: Gaming Edition.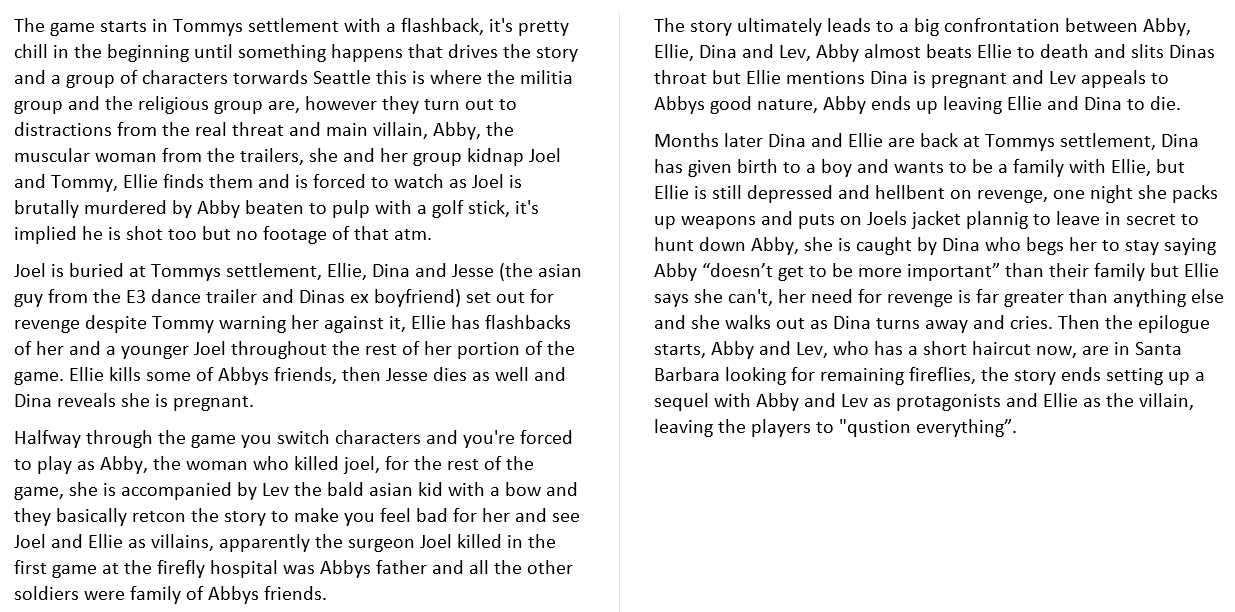 Everyone is mad. The SJWs are mad because a tranny is the villain (initially) and Ellie is not the lesbian female hero they wanted her to be. She ends up being the fucking villain, the whole damn story is lesbian's and a tranny wanting to kill each other.
Others are mad because it is obvious trans propaganda. Joel, the original hero, gets killed by the tranny with a golf club (and yes,
it's being meme'd
) like how Luke died like a bitch in TLJ. The evil tranny villain becomes the main character and you are supposed to think she is the hero, because fuck Joel and fuck your expectations, time for subversion. Also Ellie is a cuck raising her wife's son at the end


This got leaked by a bitter employee because Naughty Dog isn't paying their workers while the WuFlu is happening. Druckmann may be a virtue signalling prick but like most pricks in the games industry he treats his employees like fucking dogshit because too many people have dreams to make it in the industry. Druckmann's takeover of Naughty Dog is finally complete and he has finally executed his vision for gaming: